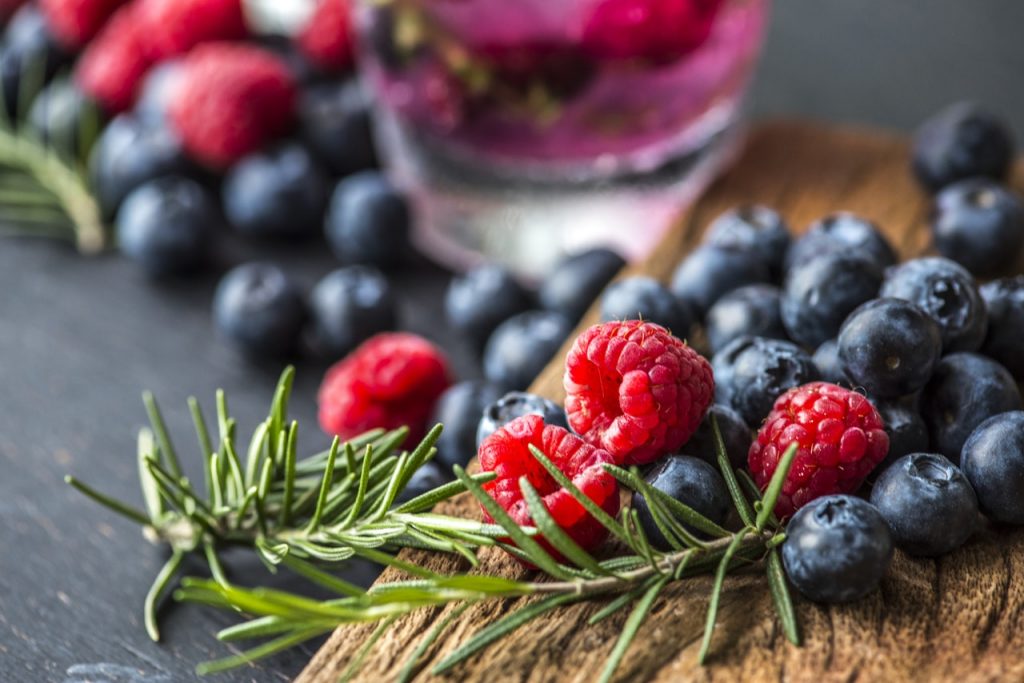 I hate water. There. I said it.
It's boring, it always tastes strange to me, even if it's reverse osmosis or straight from my BERKEY.
I just really don't like it.
There was a period of time where I barely ever got thirsty, because I was so dehydrated all the time. But luckily, I've found a solution that hydrates me and doesn't taste so much like….well, water.
Fruit and Herb infused water is my go-to summer drink and it's the perfect recipe to have in a pitcher in your fridge, in comparison to other drinks that are filled with sugar.
All you have to do is wash, chop, and muddle fruits and herbs then place in a pitcher overnight.
There are also specialty pitchers and water bottles that will keep the ingredients separated from the water and makes it easier to strain it. I prefer to just mix it with the water and my son likes to eat the infused fruit.
You can use the ingredients for a few infusions, but I prefer to only infuse once. It tends to get bland and I don't feel like the fruit starts fresh for long when it's sitting in the water.
Pick one from each category and mix with filtered water. You can also blend and make into ice cubes that you can mix into your water.
Fruits:
Raspberries
Blueberry
Strawberry
Peach
Nectarines
Watermelon
Lemon
Kiwi
Lime
Grapefruit
Blackberries
Pomegranate
Blood Orange
Herbs:
Mint
Basil
Rosemary
Sage
Lavender
Thyme
Tarragon
Here are some of my favorite combinations:
Cucumber + Mint
Blueberry + Basil
Strawberry + Basil
Blackberry + Sage
Lemon + Lavender
Grapefruit + Rosemary
Pomegranate + Tarragon
Blood Orange + Thyme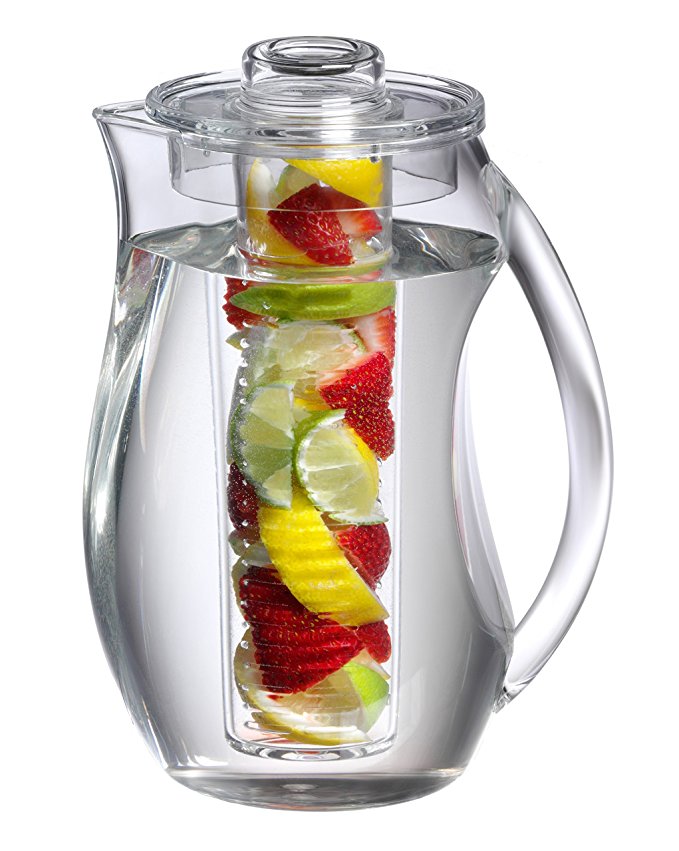 Get this amazing pitcher for these recipes right here on Amazon!
Infused water doesn't just taste good, it has so many benefits for your physical well-being. It aids in digestion, promotes weight loss, detoxes the body of toxins, slows the aging process, wards off diseases, freshens breath, and gets more nutrients into your diet.
Have you tried infused water? What are your favorite combinations?