The BEST Instant Pot Beef Tamales You've Ever Had
When many think of Mexico, they think of the food. Tacos, quesadillas, enchiladas and tamales. Tamales are one of those mystical foods that can be either a brick or light, fluffy and moist. It all depends on who makes it.
Tamales are one of the few recipes where it's not actually made what it is by the best ingredients. You can either use cheap or expensive organic materials with this, if your method is the same they will more or less turn out the same. Cause it's the method that counts.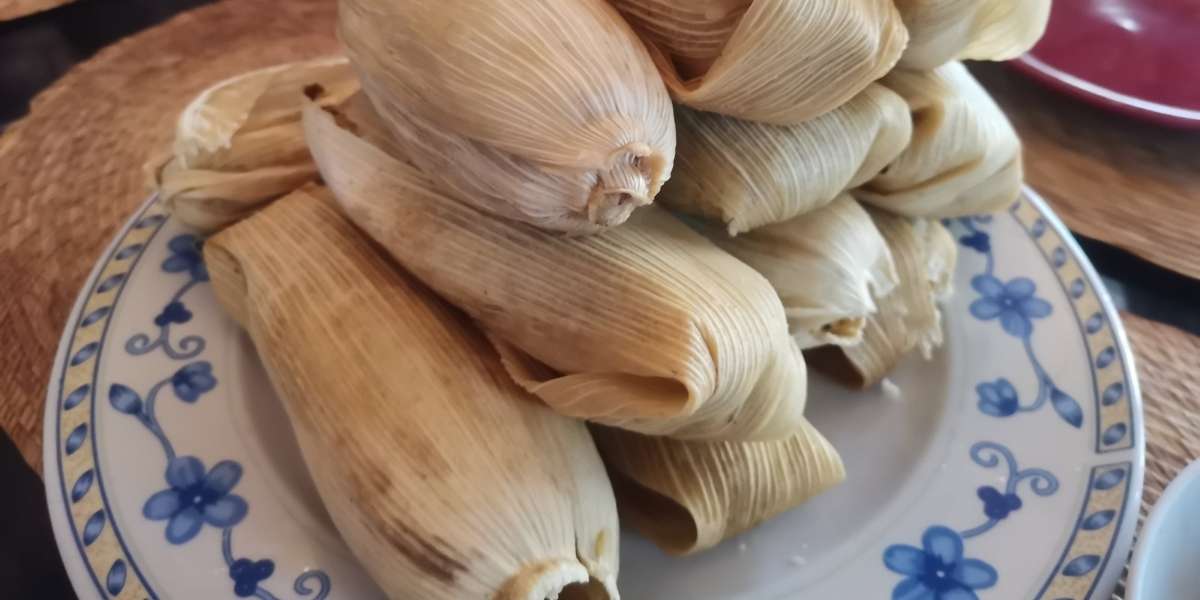 The Easiest Instant Pot Beef Tamales Recipe
I'm a little embarrassed that after living in Mexico for 5 years I've only just now made tamales. Seems like something I should have made the first year here but I didn't. If I remember, that life partner I had at the time wasn't into tamales so yeah, I'm not sure he'd have ever encouraged me to make them.
Instant Pot Beef Tamales to Replace All Tamales
But I got disappointed. I got spoiled by one amazing tamale vendor in Acapulco who served the fluffiest most moist tortillas. But in rural Mexico as I joined in with the posadas I quickly learned that not all tamales are the same. I've also had the weird experience where every tamale I've bought from people other than that perfect vendor in Acapulco have been AWFUL.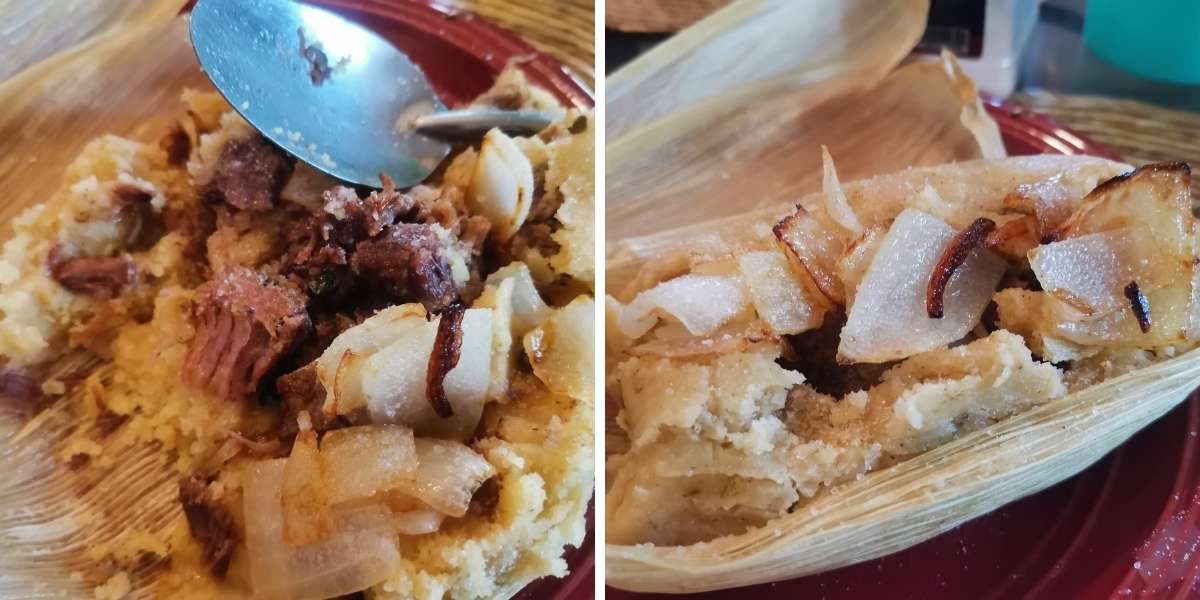 Shared and Adapted Instant Pot Beef Tamales Recipe
Awhile ago I saw a friend share a photo of what looked to me to be perfect tamales. I asked for the recipe and she gave it willingly, citing it as one she learned as a child.
It was my kind of recipe too. The amounts were ratios for the most part not actual measurements. It was all about the feel, the texture.
Learning as I go
These are hands down the best tamales I've ever had. I've made them twice and both times they were incredible. The first time I didn't make enough broth with the meat and as a result had to add water. It led to a more plain tasting tamale. The second time I made sure to make enough broth and it made all the difference. This is also only an instant pot recipe. If you need to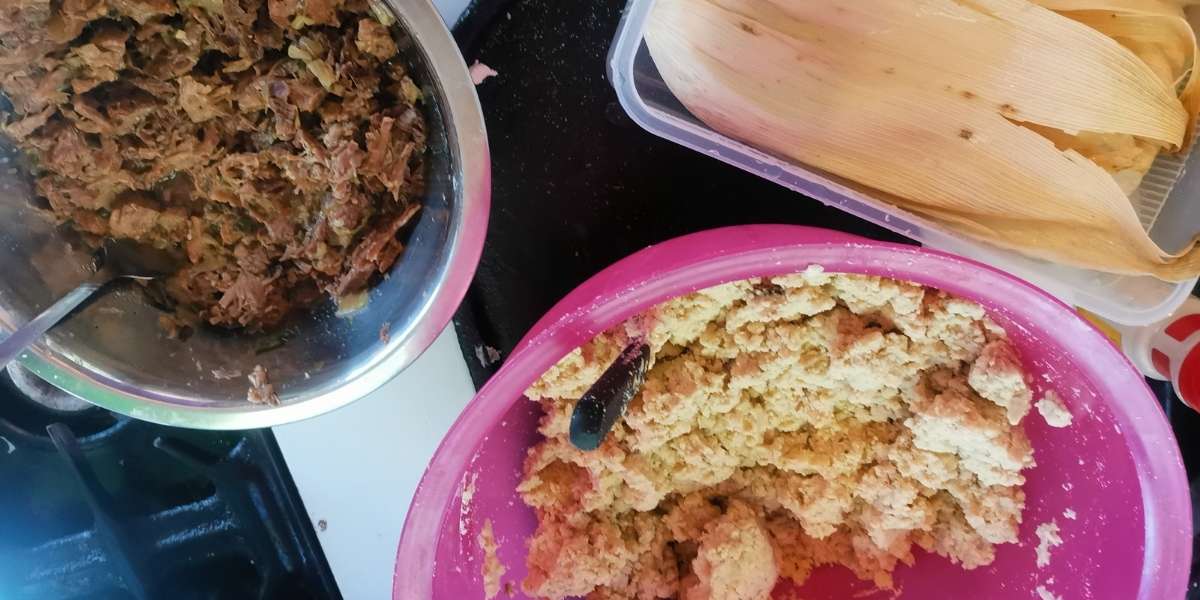 Ingredients:
1 kilo beef leg
1 large onion
4 cloves garlic
one fresh poblano chile
1.2 kilo corn masa flour
Salt to taste
Beef tallow
Corn husks for wrapping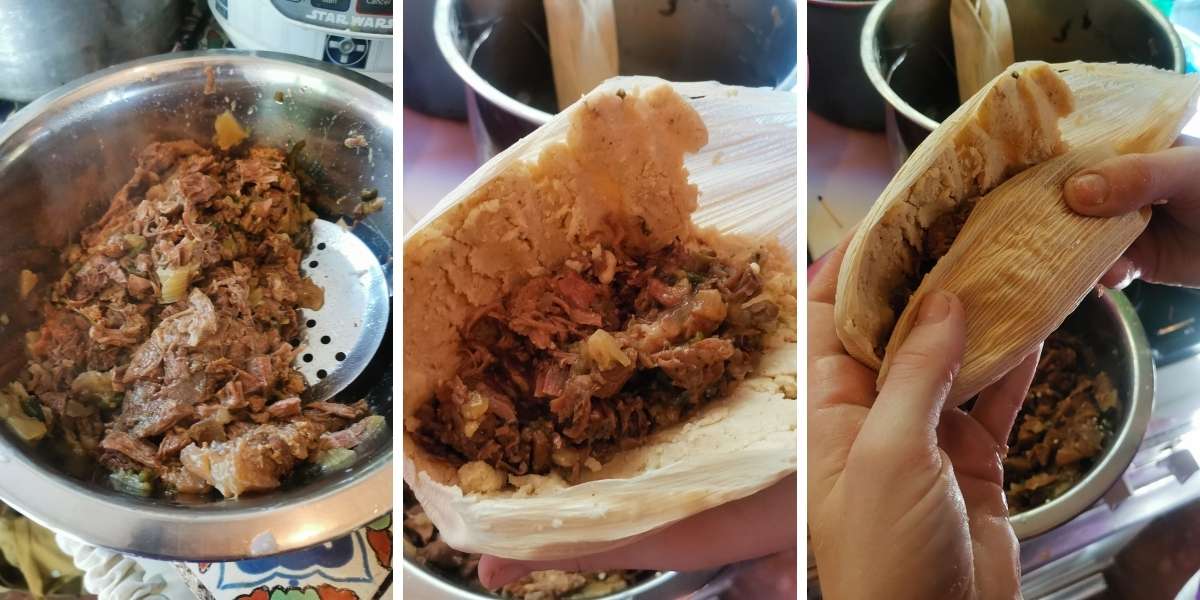 Need an instant pot? Here's a deal on Amazon.
Instructions:
Chop the beef leg into pieces, coat with coarse salt and set aside. Turn on the Instant Pot to high on the saute setting and allow it to heat up with beef fat in it. Then sear all the meat on all sides. While that happens, chop the onion and garlic. After the beef is done, pour these into the Instant Pot so they can saute to soft and golden. When they are about halfway sauteed, add the poblano chile deseeded and chopped up into bit sized pieces. Allow to cook together for about 5 minutes until it's all soft.
Put the pieces of beef on top then fill with water. I used about a liter of water for this. Put on the pressure cooking lid, switch to the pressure cooking setting and set it for 50 minutes at high pressure.
When its done, fish out all the meat leaving the broth with a lot of onions and peppers in it. This will be added to the dough.
The Best Damn Instant Pot Beef Tamales Ever
Soak the corn husks in a bowl with water to moisten them as well as clean them off.
To make the dough, put half to ¾ a kilo of corn flour. To this, add about 1 cup of melted tallow. Mix with fingers until it makes a sandy consistency. Then add broth a bit at a time until you get a smooth, light and fluffy mixture that can easily be spread in your palm with a spoon.
Assemble Instant Pot Beef Tamales
To assemble the tamales, make a good later of masa in the corn husk for the bottom half or so of it. You want it to be about a cm thick with a valley in the center to hold the filling. Add about 3 T or 4 T of filling depending on the size of the husk in that valley. Then you basically roll it like a big soggy joint, fold over the extra husk to make a burrito shape.
Prepare the Instant Pot again by putting the trivet in it with about a cup of water. Put the tamales in with the folded side down to keep the contents inside. Fill the instant pot till its full then put on the pressure lid and set it to 25 minutes at high pressure. Allow to natural release for ten minutes when they are done before releasing the rest of the pressure to eat.
Learn more about the history behind Tamales as a food here.
Look at one of my recent articles here.