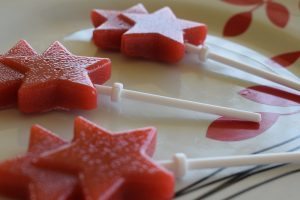 My tongue is numb, my headache is gone and I am prepared for the cannabis holiday that is 420. I'm talking DAB lollipops here, something I've been wanting to do for years. Cannabis Infused Lollipops! I first tried one almost 5 years ago in Denver, where I had access to them while at a Students for Sensible Drug Policy. I started eating one and within 15 minutes I was struggling to hold onto my chair they were so strong. I was hooked. I asked for more to take with me home.
Not only do they start acting much faster than most edibles, often before you're even finished with it, but they're direct medicine absorbed where I have the most pain, my mouth. So for me, this is THE edible. I've got a good friend and client who SWEARS by them for the pain she experiences.
What you need:
1 cup sugar
1/2 cup corn syrup or honey
1/2 cup water
1 packet Koolaid or alternative
DABS! How much depends on your tastes. I've had requests for double strength, which is over 2 grams per batch to low dose.
Just add everything but the Koolaid or alternative mix and dabs into a medium sized saucepan, preferably with a pouring spout on the side.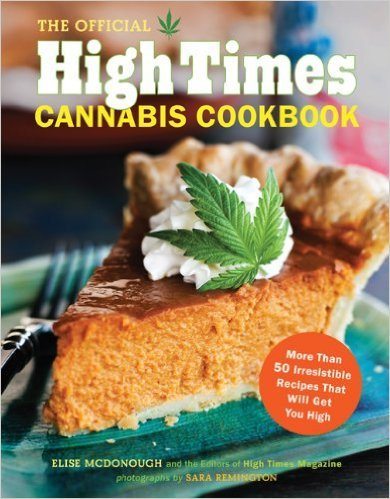 Get the book here on Amazon!
Stir on medium heat until dissolved. Take the time to pay attention to size of flame when starting your cooking process. My stove actually isn't totally correct for what the knobs say. Medium on my stove is still high, so I paid attention to that and adjusted accordingly. Alternatively, I've used stoves in Mexico that go to low at best, which isn't actually good enough for making candy. So pay attention to how big your flame is at it's biggest and judge what's ACTUALLY medium.
As it starts to boil, stop stirring unless necessary. Allow it to boil for awhile.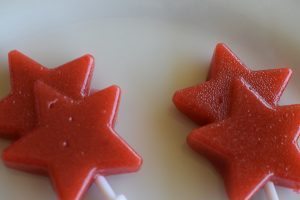 It'll foam up and collapse, as it releases moisture. All you're doing now is cooking out the water. If you've got a small pan, you can stir while trying to avoid touching the pan to make the bubbles die down a little. This is how I keep pans from overflowing.
Keep boiling until it becomes thick. It'll start to look nearly creamy in color, while still translucent.
Keep a cup of cold water on standby for when the syrup gets thick. This is used to test if it's ready or not, at what's called hard crack stage. Just drop a little of the hot liquid into the water, if it leaves a strand that cracks without bending, it's good. Turn off the heat.
Allow it to cool for a few seconds while stirring out most of the bubbles. Add the dab and stir furiously to combine. It should smell really fragrant as it combines.
After that, add the packet of Koolaid and mix to combine as quickly as possible. If you wait too long, it'll be grainy.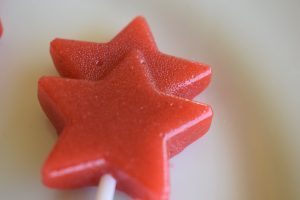 We use a silicone mold for this. I've used plastic before for other things, silicone is the way to go.

I just filled it up. Pop them out and wrap them once they're cool and there you go!
I've always loved suckers so putting weed in them is a no-brainer. I've had an interest in candy making for forever, partially because I love candy. I now notice how similar it is to both dabs and glass, my two other favorite things in the world. That being said, it only makes sense I'd be into the edible glass. Before you know it, I'll be making sugar bird sculptures and posting them online.
Maybe….hmm.
Thanks for reading!