This one is for all of you DIY spirited chicken owners on a budget. Caring for multiple chickens at a time is expensive enough, without having to break the bank purchasing a coop to keep your ladies safe from predators and harsh weather. I'm going to give you five low cost simple designs with links to full instructions and materials needed, so you can save your hard earned cash for other projects.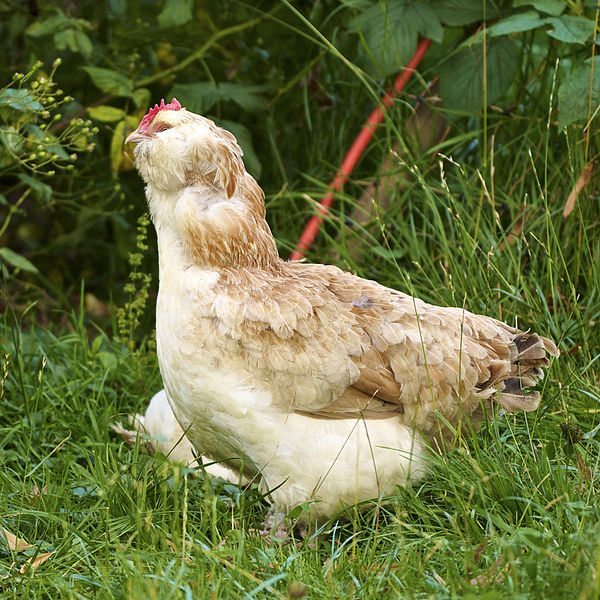 BUT FIRST
Make sure you are choosing the correct size and design for the breed and amount of chickens you own. The general rule for coop space is 3-4 square feet per chicken, so if you have three chickens you will need 12 square feet of space (3′ x 4′, 6′ x 2′, or larger). It is cruel to keep your birds in too small of a space, this can cause a lot of stress and they may begin to peck each other as a result. Also the coop will smell and get dirty very quickly, causing your chickens to become ill or even die. Treat your chickens right and they will do their part feeding your family or providing you with income. The only exception to the coop being smaller than 3-4 feet per chicken would be if they are outside at all times.
For smaller bantam breeds, you'll only need two square feet instead of four.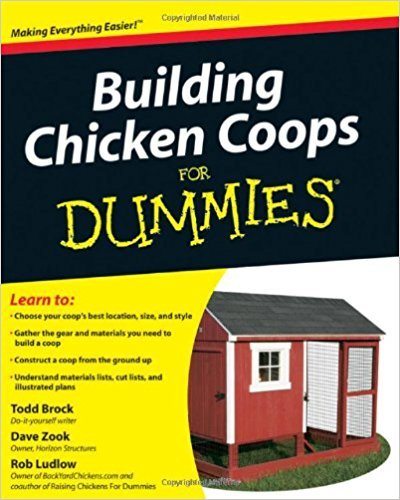 Get the book here on Amazon!
AND SECONDLY
There are some necessities your chickens require and some things that they would greatly appreciate to keep them happy.
Must Haves
Balance of sunshine and shade
Good ventilation
Nesting box – this is where your hens will lay their eggs. You need to have at least 1 box per 2 hens with the size of 12″ x 12″ x 12″ and about 10-20 inches above the ground
Feeder and water source
Chickens Love
Perch area
Dust bath box
Poop boards below the perch or under coop (this is actually something the coop cleaner will love)
Warm lights (this increases egg production in the winter)
If you want a more detailed description of these chicken coop basics check out this article.
Now that your aware of what your coop needs to best suit your chickens, lets get to some designs!
 #1 Judy's Pallet Chicken Coop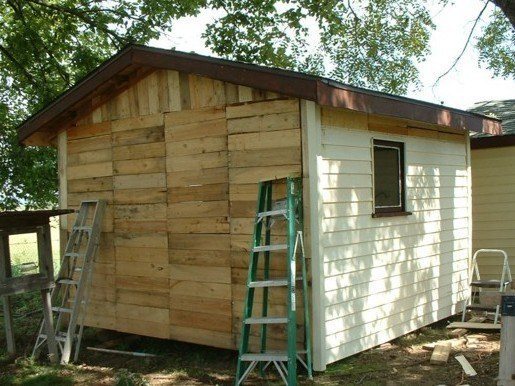 This is an excellent design for anyone who can find some free pallets behind a store, warehouse, or factory. This coop measures 7′ X 7′ and is capable of containing up to 12 chickens. Judy claims she saved $1,000 in lumber costs using these old wooden pallets. Her only expenses being the vinyl, the roofing, the 3 larger wooden boards, as well as the nails and hinges, etc. The vinyl and the type of roofing are optional, this means you could complete this for almost free. Here is the link with full directions and materials.
#2 Farmer Kitty's Coop
This is a quick and easy build that could be completed in hours, and it can be made at a fairly low cost. Farmer kitty only keeps his chickens in this for part of the year, so he designed an easy build without the all the bells and whistles. Measuring 8′ x 4′, this design could contain up to 8 chickens. If you want to make it more permanent, I suggest adding extra windows, or maybe even a ramp entrance. Here is the link with full instructions and materials.
#3 PVC Chicken Coop
There are two different options for this design, depending on how complex you want make it. PVC pipes are inexpensive and easy to attach, making this a great project for the family. The shelter section is 4′ x 4′ but it will come out to 10′ x 9′ in total with the outside area.  This coop can fit four very happy chickens no problem.  Here is the link with both the complex and simple design.
#4 A-Frame Chicken Coop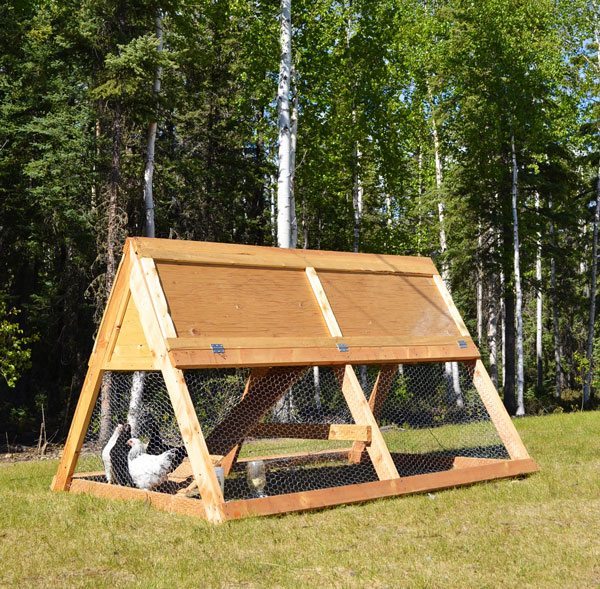 This 8′ x 5′ coop can house up to 3 chickens and it's portable! Not a very difficult design, but it will take a little time to complete. The couple who put this together spent less than $100, a great choice for chicken owners on a budget. The unique portability will allow you to move it around your yard, making it very easy to change up the layout of your yard or relocate the chickens to a different area. Here is the link with full plans and materials.
#5 Robb's Backyard Chicken Coop
Rob did a great job with this coop, it is one of the most popular designs floating around the internet. He managed to get away with only spending $40 on it, after creatively recycling some old cabinets.  Measuring 6′ x 4′ this coop has capacity for up to six chickens. Not too difficult of a build but it will take some time and energy.  Here is the site with the full designs and materials needed.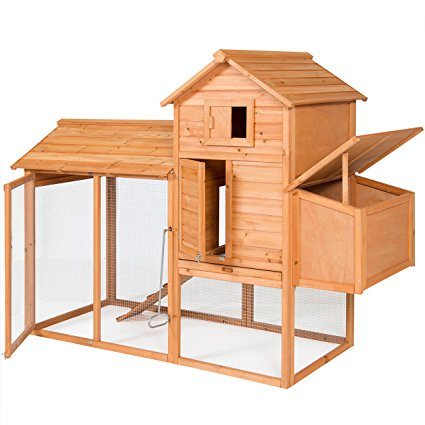 Get this coop here on Amazon!
There you have it, five solid chicken coop designs that won't leave you broke. If these designs don't suit your needs here is a site with 61 different DIY coop ideas. Have fun building, get creative, and treat your chickens right!