Pallet gardens are a simple, fun, and efficient way to start or expand your garden. Children love participating in this DIY project as well. The following instructions are a simple guide to making a pallet garden of your own.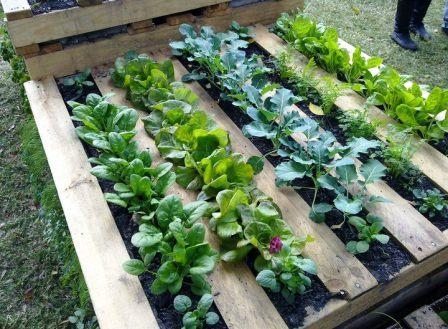 Supplies:
– one pallet (use only a heat treated pallet as others can leak chemicals)
– landscaping fabric
– staple gun
– soil
– seed starters
Step 1 – Staple the landscaping fabric to the back and sides of the pallet. If the fabric seems to thin, make two layers of the fabric. Be generous with the amount of staples you use so as to prevent soil leakage.
Step 2 – Fill the pallet with soil.
Step 3 – Plant the pallet with your seed starters
And that's it! With minimal effort, a few readily available supplies, and a little fun, you now have yourself a pallet garden. Enjoy!