This Keto Carnivore Burger Recipe is Divine
Eating a diet of primarily animal products doesn't have to be boring. It just takes a certain level of flair in how you combine those animal products to makes them special. This keto carnivore burger recipe can be made fully carnivore just by omitting the huitlacoche garnish. But even with the huitlacoche garnish, it's still considered Keto!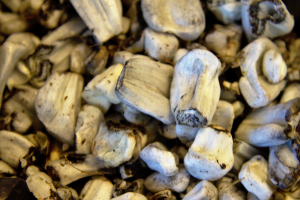 What the hell is huitlacoche?
This keto "carnivore" burger is a variation on something I've made many times. This time it features corn smut for no other reason than I love huitlacoche. Here, it's in season right now. I spent just over a dollar on a bag of the freshest corn smut I've ever purchased; I just couldn't resist.
In the United States, huitlacoche is considered a corn plague even though it's completely edible and extremely tasty. Even those who hate mushrooms, like me, tend to enjoy its flavor. It's what happens when fungus grows inside an ear of corn. In Mexico, it's a delicacy. One thing is for certain as far as I'm concerned; it takes corn and makes it something much more interesting and much more nutritious.
Ingredients for the Keto Carnivore Bunless Burger:
1.5 kilo freshly ground pork
Beef tallow
Salt
Bacon
Eggs
Fresh Huitlacoche (optional, can be replaced with regular mushrooms)
½ sliced onion (optional)
How to make Keto Carnivore Bunless Burger
Start by frying the bacon. I prefer to do this in a cast-iron skillet.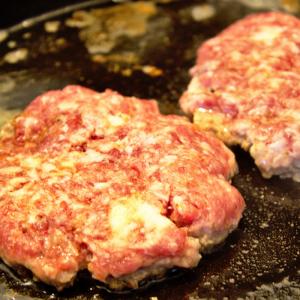 While the bacon is frying, mix about a half cup of tallow into the meat, with salt to taste. Mix thoroughly. Form into patties and set aside until the bacon is done. Remove the bacon from the pan and add the burgers. Be careful not to overcrowd the pan. I did two at a time. Fry on one side until it's golden brown, then flip to the other side. Add the cheese at this point and allow it to melt on top while the bottom cooks.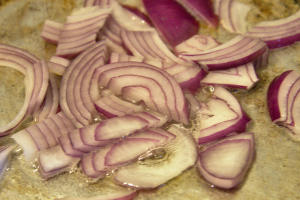 If you're making the garnish, add a bit of beef tallow to another pan with the sliced onions.
Cook the onions until soft and golden, then add the corn smut and a little salt to taste.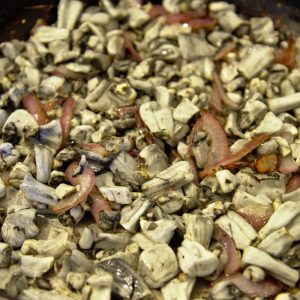 Cook until soft then remove from heat and set aside.
When the burgers are done, cook the eggs one at a time in the bacon fat left on high. You want to fry the egg in bacon fat for cooked outside and runny center.
Then layer starting with the burger. Add the egg on top, then bacon, and finally the huitlacoche if you're using it. It's ready to eat.
Ready to Eat!
I just had this for dinner and it has left me seriously satisfied and wanting more despite being full. I certainly know what I'm having for breakfast tomorrow. Give this recipe a try if you're on the keto or carnivore diet. It's sure to please. This can be done with ground turkey or chicken too.
Check out this recipe for Birria, which can be made keto by leaving out the tortillas!