Written by guest author Elizabeth Becher
---
"Great nights lead to even better days," Therefore, a good night's sleep is the perfect ingredient to enjoying a healthy RVing lifestyle. So, I've discovered that an excellent supportive camper mattress is all that you'll need to get a good night's rest. I also know that most of us are still sleeping on RV mattresses which we bought a decade ago. Of course, this only means that our beds are not as cozy as they used to be.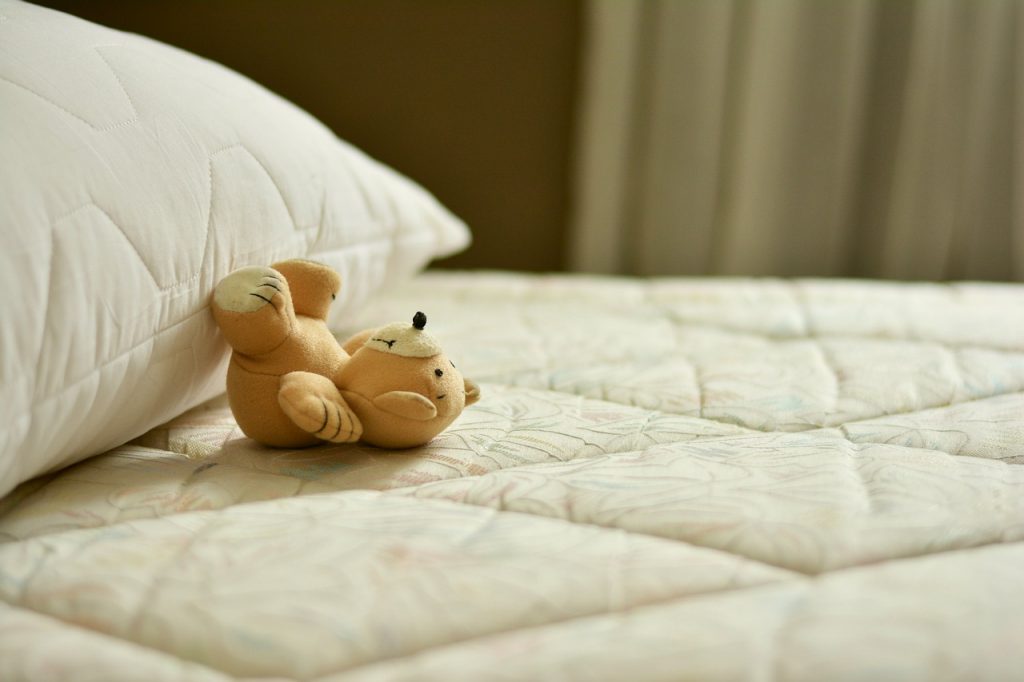 Well, now it's time to replace such a mattress, and I'm here to help! I'm aware that the process of searching for any mattress is not always easy. So here, I'll share with you different reviewed mattresses to assist you in getting the best RV bed for you and your family. Just take a look here at topmattress.com!
Coil or Innerspring RV Mattress
These mattresses don't have too many variations. Besides, I've also discovered that customizing an innerspring RV mattress is quite expensive, and close to impossible. For instance, cut corner coil mattresses are not easy to produce, while the manufacturing company might have created something solely meant for your type of motorhome. Hence, such beds are not always available for different customers.
I also noticed that even though your coil mattress is only meant for your RV, there are a few factors which you should always remember. First, a 4" thick coil mattress doesn't have enough room for enough coils to provide adequate support. Why? Well, because of their thickness limitations, there's no room for such beds to 'float' before they compress. It can be genuinely uncomfortable!
Get a Dual Layered 10 Inch Gel Memory Foam Mattress by LUCID
Air Mattress
These beds represent a significant advantage because you can quickly adjust their firmness. I even love that getting them into an RV is pretty easy. However, they still have some disadvantages.
Some of these discouraging aspects include:
The pump is easily breakable, and a weak pump makes the mattress uncomfortable.
They are also notorious for leaking which is a considerable problem when 'RVing!'
Foam and Support RV Mattresses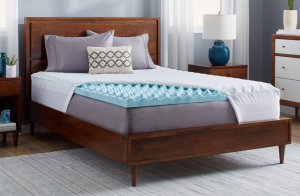 Foam mattresses have several advantages when used in your RV. Their process of customization is cost-effective and simple. No matter the size, thickness or shape, a foam mattress can be made to fit in your RV perfectly. Besides, these mattresses are compressed and rolled for better shipping. So, you can quickly bring it in your camper.
I would advise you to go for a high quality foam mattress because of their resiliency, and impressive supportive nature. But what do I mean by a quality foam RV bed?
Well, here's what you'll need to look at:
1.8 density foam – anything under this will depreciate faster and become less supportive.
Look for one with Indentation Force Deflection with a thickness that ranges between 23 and 26 for a harder mattress.
Memory Foam RV Beds
I feel that for a softer feel, a memory foam mattress is the best. These products have an excellent supportive layer and are not made only of memory foam. So what's the difference between these two types of layers? I've learned that memory foam is more of a topper foam which makes gives you a contouring or plusher feel.
On the other hand, the supportive foam is what holds your body and gives it enough back support. However, I wouldn't recommend you to go for a 5" thick memory foam RV mattress, as the support layer needs to be 4'' thick for adequate support!
RV mattresses are one of my favorite beds, and I think they are some of the best future innovations. Getting the most comfortable mattress will ensure that you enjoy terrific nights while on the road. Pick one which suits your needs from these varieties and kick-start your sleeping experience!