RAW is a company known for their papers, rolled and smoked by many but what we did not know is that RAW has a completely self funded side charity!
The RAW foundation is providing thousands of people with clean, safe drinking water. Recently the foundation finished the construction of ten water wells in Ethiopia which gave 3,350 people access to clean drinking water.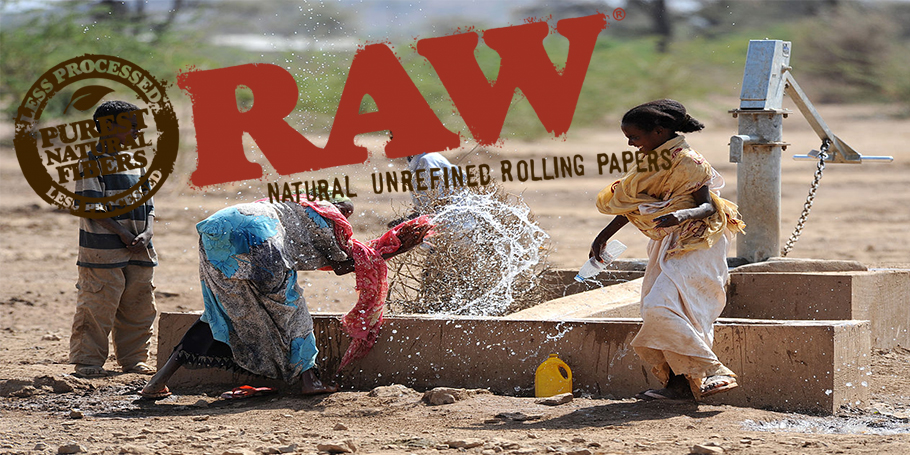 1.75 billion people are without adequate drinking water worldwide. In some countries, half the population does not have access to safe drinking water, and hence is afflicted with poor health.
Poor sanitation is caused by a lack of clean water and can lead to diseases such as diarrhea. Diarrhea is caused by a variety of microorganisms including viruses, bacteria and protozoans. Diarrhea causes a person to lose both water and electrolytes,which leads to dehydration and, in some cases, to death.
Statistics show around 289,000 children under five die every year from diarrhea.
The founder of RAW, Joshua Kesselman, oversees the projects personally and understands the importance and need for safe drinking water. He is making water a priority and bringing it to those in need.
RAW is also providing education on sanitation and hygiene, to the people in places with newly acquired clean water wells, to help prevent waterborne illnesses.
The RAW Foundation has improved the quality of life in Ethiopia, Peru/Amazon, Kenya, Uganda, Balikids, the Philippines and the Sumatra.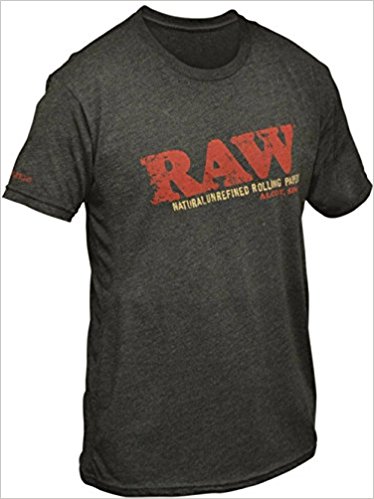 Get the shirt here on Amazon!
RAW is proud to have been a key provider in these projects:
Created and funded several CONNECT AFRICA permaculture design courses that taught over 50 community leaders how to capture water from the rainy season and harvest crops all year long
Sponsored and established Sustainable Living Groups which directly build successful communities in the poorest of areas in Africa and eradicate usury
Repaired and refurbished 20 defunct water wells in the Shashemane region of Ethiopia, which is considered Rastafarian Zion
Developed, created and installed a large-scale water well and distribution system to service Mother Teresa's main hospital in Addis Ababa
Supplied 200,000 meals to malnourished children
You can now feel good knowing the money you spend buying RAW papers is helping people in need around the world!