You gotta love living in 2017, new technology is constantly making our lives easier. We now have the Seedo automatic hydroponics system. This could change the game for the population who don't have the knowledge or time to grow their own veggies, herbs, or cannabis. So listen up all you over worked gardeners, cause this is an exciting invention!
What is Seedo?
Seedo labs calls this invention "the first self driving car for hydroponic growing". You simply place your seed or cuttings in the Seedo container, then its automatic watering, temperature, and light systems do the work for you all the way until harvesting time. There is a huge benefit of having a completely controlled enclosed environment, you won't have to open the air tight container at all during the grow. It even has EC and PH sensors to make sure your plants get the extra nutrients you want. Pretty easy right?
But wait there's more!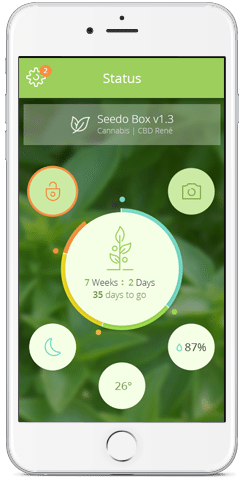 Seedo's new technology comes with a cool phone app to control all of your settings remotely. The app allows you to watch your plants in real time through the tiny camera inside the grow box. A notification will be sent to your phone if anything goes wrong during the growing process, making it easy to monitor without disturbing the ecosystem inside. There is a suggested grow conditions feature, but the more advanced gardeners can switch it to manual and customize all the previously listed conditions. Just like the fit bit and other new app connected technologies, you will be able to upload your results online. This could create good networks of people helping each other through trial and error, with accurate data.
What kind of plants can be grown?
According to the Seedo labs website there is a huge list of plants that can be successfully grown. Here are some (not all) examples of what you can grow.
Cannabis ( I'll let the guys at Seedolabs show you what this can do for all of you cannabis growers out  there)
Vegetables
Lettuce
Celery
Bell Peppers
Zucchini
Chili Pepper
Egg Plant
Cherry Tomatoes
Green Onion
Herbs
Coriander
Parsley
Oregano
Mint
Basil
Chives
Dill
Tarragon
Flowers (Seasonal flower seed breeding)
BULB FLOWERS
Irises
Tulips
Orchids
Tissue Culture (Reduce the time for the creation of new plants with desired characteristics, transfer of new genes)

Flowers
Bananas
Strawberry
Clones (Taking cuttings from your favorite plants is one of the quickest – and easiest – ways to make more plants for free)
Softwood cuttings
Greenwood cuttings
Semi-ripe cuttings
Hardwood cuttings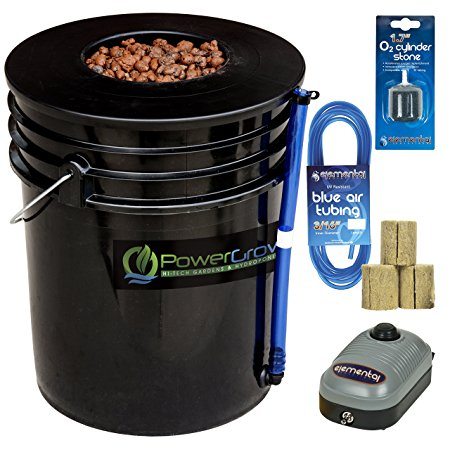 Get Deep Water Culture (DWC) Hydroponic Bucket Kit 5 Gallon here on Amazon!

This project has yet to hit the shelves officially, however you can preorder your seedo HERE today! They have deals saving you up to 40% on your order, though it isn't estimated to get to your doorstep until early 2018.
Until then, keep growing everything you can and stay educated about hydroponic systems, so you will be ready to dive into this awesome technology as soon as it comes out.
*All photos were taken from Seedolab.com