Having a squash arch in your garden is a lot like killing two birds with one stone. Squash plants are notorious for conquering the rest of your garden with their long vines and large leaves. Building an arch for the vines to climb up looks amazing and keeps the squash from taking over (two birds, one stone!).
If you build it, squash will grow
Many types of veggies grow on vines like beans and cucumbers, which are easily supported by almost any metal wire structure alone. Squash and melons are heavy fruit that require a little extra strength when being supported above the ground.
Get the Wildcraft! An Herbal Adventure Game, a cooperative board game here  on Amazon!
Whichever you are trying to grow, here is a great "how to" on building arch trellis'. This project uses the strength of PVC pipes to support these heavy vegetables, weaving the garden fencing through two pipes in an arch formation. To ensure the arch is tall enough, use PVC glue to attach two pipes together before weaving in the metal wire.
Make your own squash arch!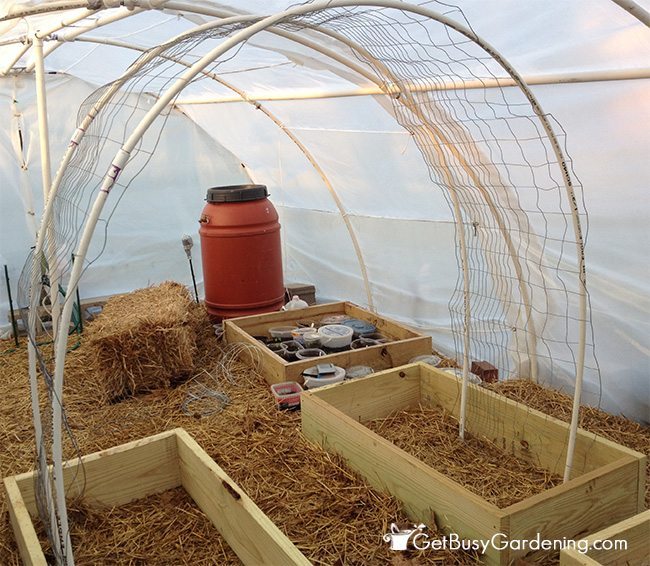 After you have the arch up and ready to go, it's time to add color, or any other creative design you want. I highly recommend painting before planting to avoid contaminating your garden with paint chemicals. Also you should put the wire on and place the arch where you want it before painting, to avoid scratching the color off.
This is the beautiful finished product you want to see in your own garden. Time to start squash seed shopping! Butternut squash is my personal favorite, but here is an article with some common and uncommon types of squash to try out this summer. Don't worry about the weight of the squash being too much to hang from this arch, there is a trick for that. You can either gently move the squash to the top of the metal wire or you can use an old shirt or nylon tights to hang it from the arch in a little vegetable hammock.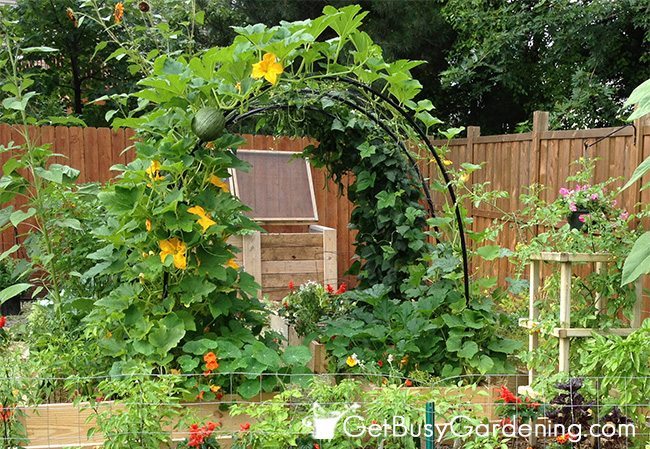 There you have it, a gorgeous new squash arch to show off to your friends and family, and possibly feed them as well! All the while your squash are not over running the rest of your precious garden. I will leave you with a great site to give you all the squash growing tips you need to know, from insect control to watering preferences. Enjoy creating this project with the kids or a good friend. It's sure to be a fun afternoon with a final result you can sit back and enjoy during this summer growing season.
The source of this post, content, and photos is from www.getbusygardening.com
Get a Dura-Trel 11172 Cambridge Trellis here on Amazon!