When it comes to cleaning your home many people believe it is necessary to use harsh chemicals to kill germs and sanitize appliances but that is a common misconception, in fact, essential oils are just as effective at removing bacteria, viruses, fungi and other concerns from your house without the danger chemicals can pose to you and your families health.
Many cleaning supplies or household products have been known to irritate the eyes and throat, cause headaches and other health problems, including cancer.
Some products release dangerous chemicals, including volatile organic compounds, VOCs and other chemicals released when using cleaning supplies contribute to chronic respiratory problems, allergic reactions and headaches, past studies link exposure to chemicals from cleaning supplies to occupational asthma and other respiratory illnesses.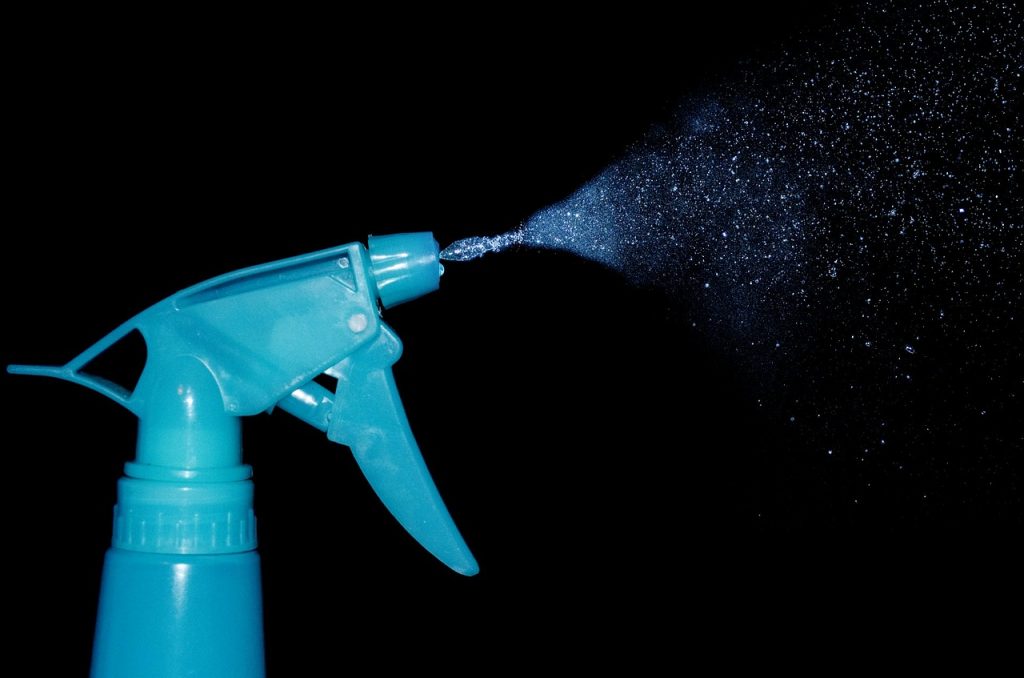 Cleaning supplies and household products containing VOCs and other toxic substances such as ammonia can include, but are not limited to:
Aerosol spray products, including health, beauty and cleaning products;
Chlorine bleach;
Detergent and dish-washing liquid;
Dry cleaning chemicals;
Rug and upholstery cleaners;
Furniture and floor polish; and
Oven cleaners.
Essential oils, the volatile oils extracted from various parts of plants, are known for their antibacterial, antiviral, anti-fungal, antiseptic, and anti-germicidal properties. Essential oils are very effective at disinfecting your homes surfaces and appliances with an added bonus of boosting your health and well-being.
Ditch the harmful chemicals, here are a few non-toxic cleaner recipes:
Floor Cleaner and Polish
1 cup coconut oil
½ cup water
30 drops lemon essential oil
10 drops wild orange oil
Get these Amber Glass Spray Bottles here on Amazon!
Mold and Mildew Preventer
2 cups water
30 drops melaleuca oil
10 drops peppermint oil
Oven Cleaner
1 cup warm water
3 tbsp baking soda
1 tbsp Castile soap
5 drops lemon oil
5 drops clove oil
All Purpose Cleaner
4 tbsp apple cider vinegar
2 cups warm water
30 drops doTERRA's On Guard blend
10 drops lemon oil
Next time you start cleaning your home, keep your families health in mind and leave the chemicals behind! I use doTERRA as my trusted essential oils because it is one of the only brands you can ingest internally due to their high quality and distillation method!
To learn more about doTERRA essential oils or to purchase them please visit: https://my.doterra.com//haileyscomet8