In the city of Gardiner, if you participate in cleaning up the streets you get free cannabis! So people are collecting trash all over town to cash in.
"Bring us back the full trash bag, and we give them a gift of cannabis," said Dennis Meehan, owner of Summit Medical Marijuana in Gardiner. He and his family are using their brand new business to clean up the community.
Grab a trash bag, fill it with trash from around town, return it to the store, and get your bag of marijuana free of charge. "Gifting" marijuana is currently legal in Maine and Meehan made sure his customers were 21 years old before giving them their reward.
Also in April of last year Steve Pacheco, owner of The Pothole cannabis club located in Colorado Springs, organized an effort to keep his neck of the woods free of trash by offering participants free cannabis in exchange for their nobility.
No one knows exactly how long plastic takes to break down, but it is believed to take hundreds or even thousands of years for plastic to fully decompose. It is not just the accumulation of plastics that harms the environment, but also the toxic components such as BPA and DEHP that leach into our soil and water supplies.
Get HEMP POWER! Hemp Oil Soap Bars with Eucalyptus, Tea Tree & Peppermint here on Amazon!
Another downfall of plastic is the effect of buildup in the oceans, where it is estimated that 100 million marine mammals are killed each year from the plastic pollution. Not only does it cause a problem for sea dwelling animals but other animals as well due to trash ending up alongside roads instead of in landfills as 75% of Americans have admitted to littering in the past 5 years.
Meehan says he knows it's not a great business model to give away free things, but says he's helping people. "Something that caregivers do all across Maine that very few people know about is that they make huge sacrifices every week to help others live a better quality of life," he said.
For Meehan and his family – this day of service isn't only about cleaning up the town, but educating people about what he says is a life-changing substance. "It's profound," said Meehan.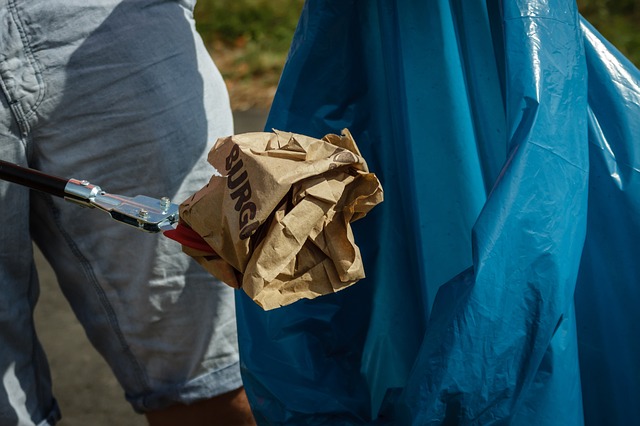 "The research. There's a whole world of science out there. If you started the research today, 10 years from now you'd still be doing the research…When you see this plant have an incredibly life changing impact on somebody that has given up on life, or somebody that has been given up on by modern medicine – and you can bring them back to life and give them a quality of life. It doesn't just affect that patient, it affects every single person in the family."
Meehan and his family hope to extend the day of service and free cannabis to the whole state soon.
Hopefully more businesses will take on this idea of helping the environment by creating a community effort to make change!