Think living off the grid is cool? Try living off the grid and generating twice as much energy as you need while doing it in all in high class style. And when we say style, we mean style.
Aktivhaus, or "active house", is the latest design concept from German architect Werner Sobek. Combining design hacks, new technology, and creative genius, Sobek has created a home that "stores and consumes energy together with other buildings in a self-organized network with the objective of achieving as much energy autarky as possible."
Their current prototype, known as B10, uses photovoltaic thermal panels to generate electricity. The panels also serve as a heat source. The structure only takes one day to build and all of the components are completely recyclable.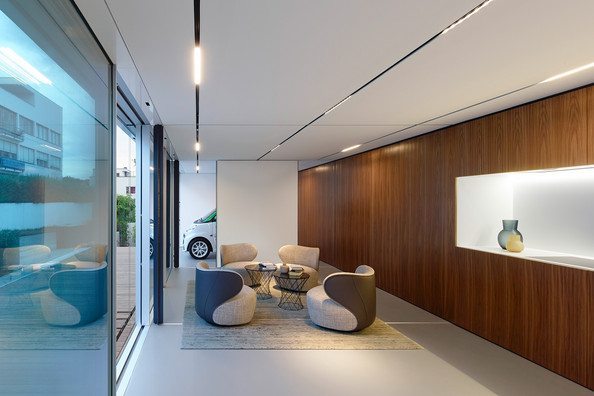 The homes are connected to local weather stations so systems can automatically adjust themselves to changes in the weather. Refrigerators operate at cooler temperatures during the day and shut off come nightfall allowing enough cold air so food in the device does not go bad.
A standard model Aktivhaus costs around $3500 per square meter.  They should be ready for order in the next few months.
To learn more visit the Aktivhaus site here: http://www.wernersobek.de/