Earth Day is coming up on April 22nd, and you might be wondering what the deal really is, anyway.
It was only created in 1970, in a social climate of increasing focus on the ills of modern living and how humans had impacted the planet thus far.
By the end of 1970, the success of the first Earth Day had also spurred the creation of the United States' Environmental Protection Agency and the passage of the Clean Air, Clean Water, and Endangered Species Acts. Learn more about the history of Earth Day here.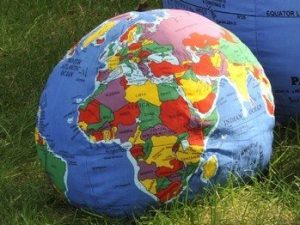 Almost 50 years since then, Earth Day is now the largest secular observance in the world, celebrated by more than a billion people yearly.
Earth Day is about taking action to help the planet–and about learning what actions are best to take!
Sure, it's a massive job, but every little bit we do matters.
Every choice we make makes a difference.
So HOW can YOU celebrate? 
Get outside and go on a hike with your family. The very first step in conservation is getting people acquainted with the natural world. People won't care about nature if they never experience it.
Learn about sustainability and permaculture. These concepts play a massive role in turning humans' impact on the planet into something positive.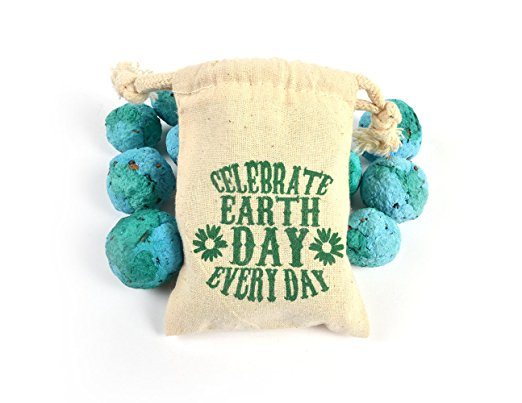 Get Bloomin Earth Day Wildflower Seed Bomb Bags on Amazon!
Plant something, and start composting your kitchen scraps. Whether you're starting a veggie garden or planting a tree, getting your hands dirty in the garden is the perfect way to celebrate Earth Day.
Take stock of your daily habits. Can you bike or walk more often? Do you have a leaky faucet that needs fixing? Is there somewhere you can skip using disposable products and opt for reusable products instead?
Check and see if there are any local Earth Day events in your area! Here's a great link with even more actions you can take.
Earth Day's the perfect day to make these sorts of small changes that really add up!
How will you celebrate this year?