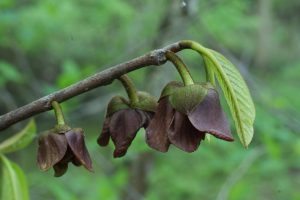 What if I told you that North America has an easy-to-grow native tropical fruit tree that you've never even heard of?
The Pawpaw is our largest native fruit, and it tastes something like banana and mango with hints of vanilla (yum!).
Nicknamed the "Appalachian Banana" or "poor man's banana", Pawpaws are the largest edible fruit in America and are native to 26 states. They mainly grow in the Eastern US, but have been hit hard by deforestation of that area. Over 90% of America's old-growth forests have been cut down.
If you look, you'll find loads of old-timey Appalachian recipes for the Pawpaw's fruit. You can make custards, jams, bake with them, and even ferment them into beer and wine.
There's even a Pawpaw Festival in Ohio, where you can taste all sorts of pawpaw recipes at their annual cook-off!
Pawpaw trees are really useful beyond just providing fruit, too. Their inner bark can be twisted into strong ropes, and the leaves and outer bark can be made into a potent insecticide.
The Pawpaw tree has virtually no pest issues, and it's fruit was enjoyed by the Native Americans before the European settlers came here. Thomas Jefferson even had Pawpaws planted at Monticello. 
They are smallish understory trees, usually happy to grow in the dappled shade of something bigger. They're often found under pine trees in the wild.
You can grow pawpaw trees in your home landscape without too much trouble.
Ripe Pawpaws look like large, yellow-to-brown, misshapen pears, and are found in mid-Summer to early Fall.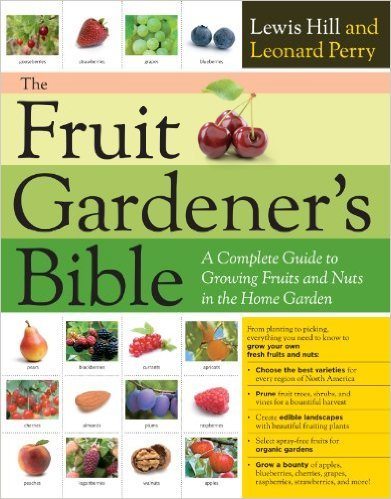 Get The Fruit Gardener's Bible: A Complete Guide to Growing Fruits and Nuts in the Home Garden on Amazon!
The trees are anywhere from 6 to 40 feet tall, and their leaves turn yellow in the fall. Pawpaw trees are pollinated by flies, and their unusual flowers are said to be rather pungent!
So why don't we see these amazing fruits in the grocery store?
Because they just don't fit in with the commercial aims of large-scale horticulture.
Pawpaws are best ripened on the tree. Like many soft tropical fruits, they cannot handle being transported.
So, most people in North America today have never even heard of this tropical treasure.
If you want to learn more about growing Pawpaws in your area, here's more information about this unsung native fruit tree! 
More from the Homestead Guru: