Nestled in the New Mexico Mountains, this quaint geodesic earthen home is compact yet incredibly spacious.  In all it is 30 feet across.  The property surrounding the home is covered with gardens and there is close access to hiking and walking trails.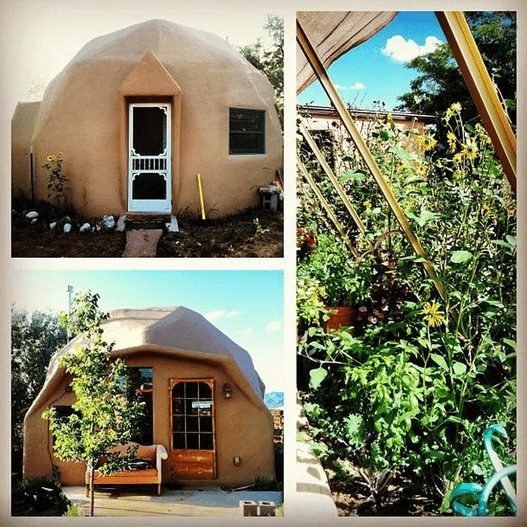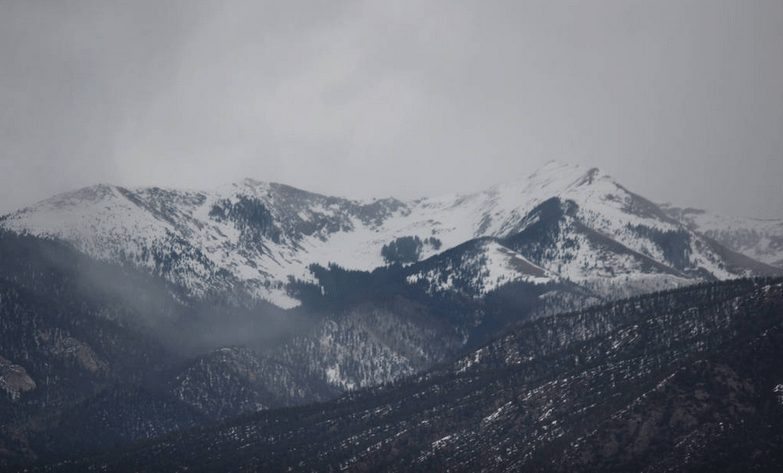 The kitchenette also doubles as the bathroom sink.  The owners of the home use only natural cleaning products and avoid pesticides at all costs.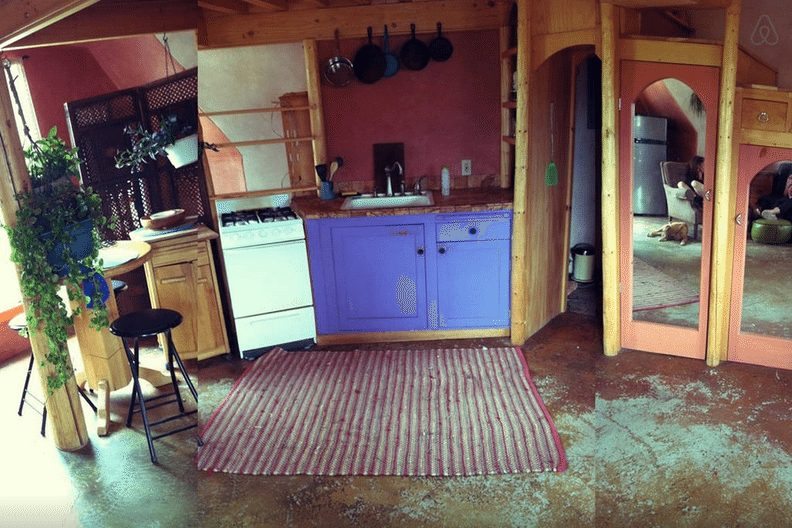 The placement of mirrors in the kitchen helps the space to appear larger than it actually is.  The windows and open floor plan help with this effect as well.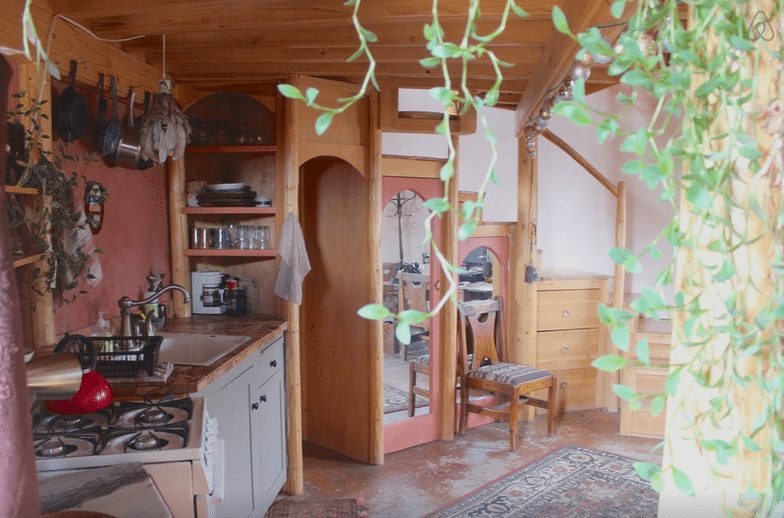 The bedroom is lofted about the rest of the geodesic home, and has an illuminating skylight window just above the space where one's head would lay.  This allows for those sleeping in this room to enjoy a beautiful view of the night sky.
More from the Homestead Guru: Eco Home Featured on AirBNB, Stunning Mountain Views(Opens in a new browser tab)
More from the Homestead Guru: DIY Hydroponic A-Frame Build: Grow 168 Plants in a 6′ X 10′ Space(Opens in a new browser tab)
The bathroom is equipped with an antique clawfoot bathtub.  The window close by is covered by a stained-glass window with red tones that match the interior walls and the mountains surrounding the home.
Equipped with a composting toilet, the earthen dome is off the grid when it comes to sewage.  Composting toilets are a simple and ecological way to save potentially tens of thousands of dollars when building your own home.  They are easy to use and clean and also save massive amounts of water.
Pictures are sourced from: https://www.airbnb.com/rooms/1520648?s=4iDt
More from the Homestead Guru: