There are so many reasons to live in an RV, having a house on wheels has some incredible perks and some might surprise you. Here are a few of the reasons I love living in a RV full-time!
Living a Minimalist Lifestyle
When most people think about living in an RV their first concern is the limited space. Yes most RVs, at least affordable ones, don't have as much space as you might be use to but it is enough to live comfortably.
How many times have you used majority of the things that currently occupy that house? How many times have you worn those jeans you liked on the hanger but didn't fit quite right? "Still one day I will wear them." Knowing you won't, and yet they sit in the back of the closet to never be worn again.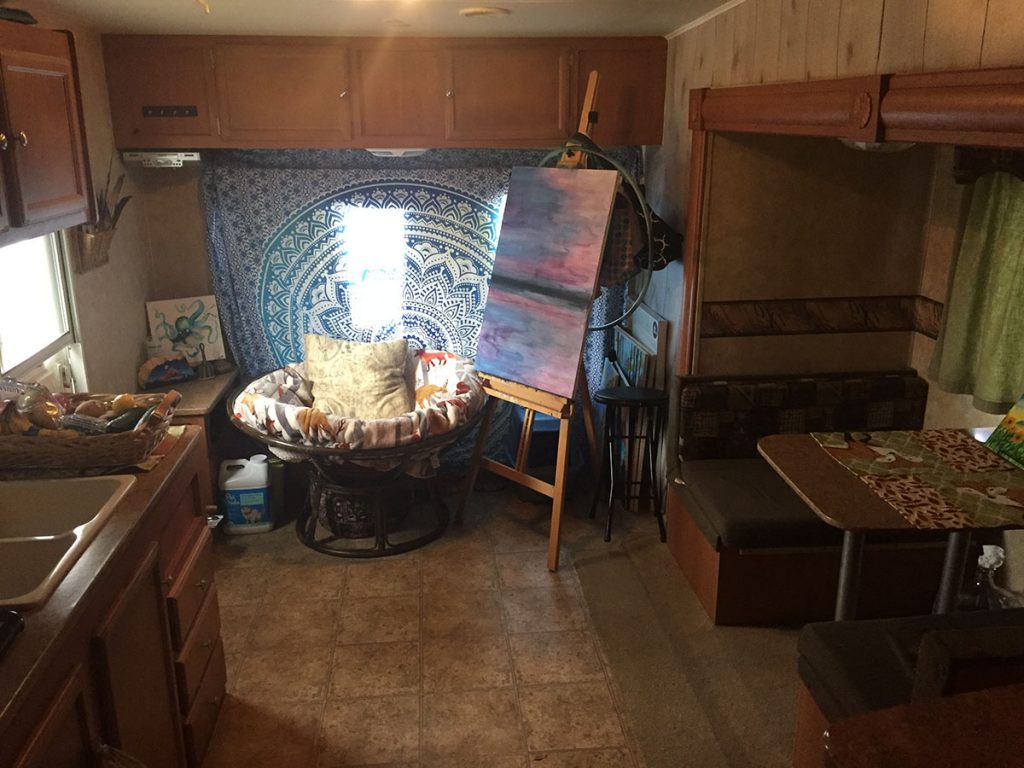 This brings me to the first benefit of living in an RV. You are able to live a minimalist lifestyle because the limited space gives you an opportunity to really evaluate what you use and what is just going to sit around taking up space. Not to mention how much more affordable is to live with less!
Easy to Clean
I know you dread the days you have to clean and organize that big house or apartment! Another perk of living tiny is your small space begins to feel dirty much faster. Believe it or not this is actually a good thing!
Get Puracy Natural All Purpose Cleaner, THE BEST Household Multi Surface Spray, Streak Free on Glass and Stainless Steel, Child and Pet Safe here on Amazon!
When the place feels dirty it motivates you to put things back in their place and this happens relatively fast. Your sink is smaller and those three dishes take up the whole sink, the good news? It only takes less than five minutes to wash, compared to the typically twenty a full sink would take.
Traveling
This is by far my favorite reason to live full-time in an RV, with my home on wheels I can pack up and go see the Grand Canyon on a whim. I never have to leave the comfort of my home behind and I don't have to sleep on the floor of a tent or pay for an expensive hotel. Living in an RV is luxury camping all the time.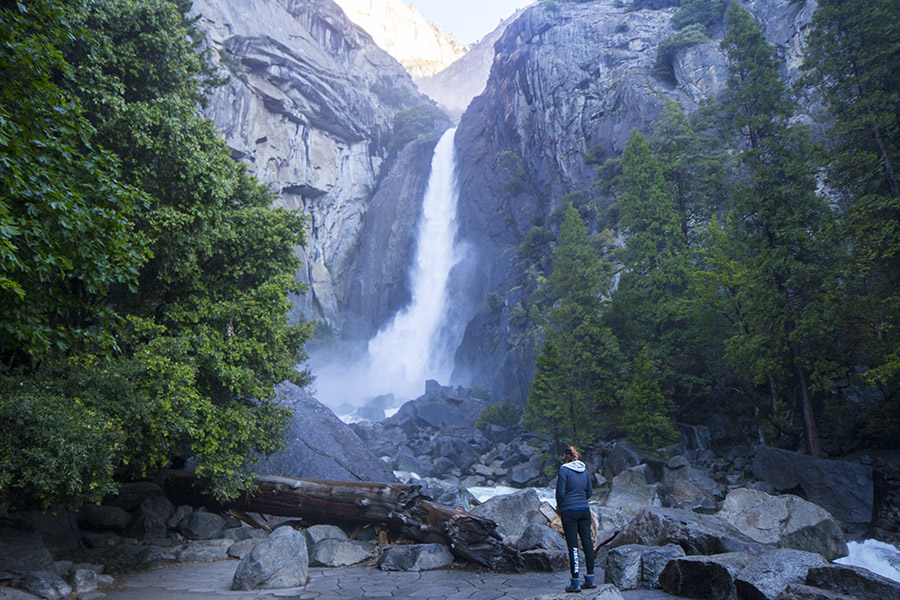 You don't have to full-time travel like I do though, if you have a job you can live in an RV stationary but when that two week vacation comes, you can take your house!
Living in an RV full-time was the best decision I ever made, I know it can be intimidating but take the risk, I promise it will pay off in ways you never expected!