Transitioning to a Sailboat
Before we lived on a sailboat we lived off grid in Northern Arizona, traveling around our RV. Our sailboat is a Pearson 323. When we moved onto our new home, we brought our solar setup along. Here's how we have it installed.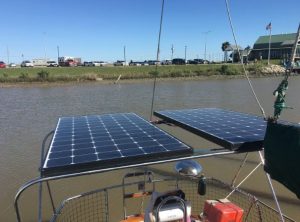 We removed our bimini and mounted our (2) 225 watt solar panels on the existing stainless steel pipe.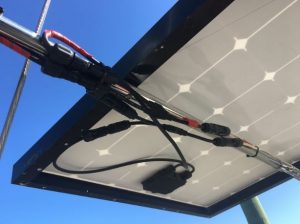 The panels then connect in parallel via Y splitters and the wire runs down the pipe.

It then enters through a vent and into the storage area below the aft cabin seating.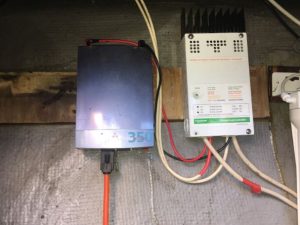 We have a 350 watt inverter and a 40 amp charge controller. The solar panels run to the charge controller, which then powers the inverter and charges the batteries. You can see the black and red power wires leading to the inverter and the white wires leading to the batteries. The orange cord leading from the inverter, plugs into the boat, to run it off of the solar. We plug it into the same area where we connect the shore power.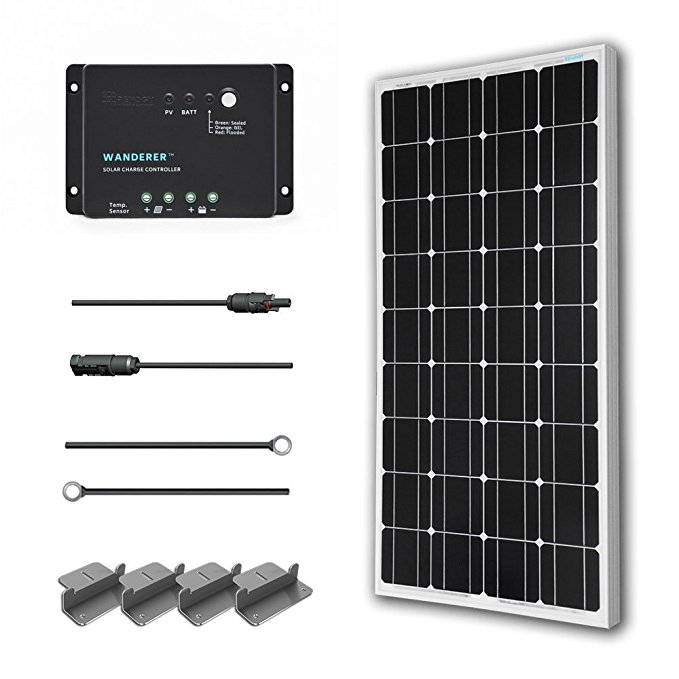 Get your own solar kit here on Amazon!
Our solar panels are used while traveling, sailing, and while we are anchored. We can live off grid as long as we have fresh water, food from the sea, and a sun shining down on us. Farming the sea is another form of homesteading, some call it seasteading. We look forward to sharing our new sailing adventures with the www.thehomestead.guru
Sunset in the Marina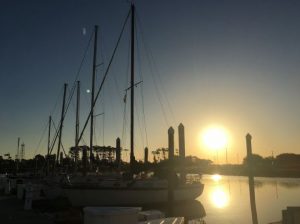 Living on a sailboat comes with its advantages. After a long days travel we are able to enjoy the sun setting while watching the shadows of the other sailboats fade away into the night.
Check out some of our other popular articles on solar and living off grid.