How to make a super traditional super simple authentic Mexican Salsa?
If you travel through the many towns and cities of Mexico you will find that with each region comes a new "accent" to Mexican cuisine flavors. It is so varied, you might never get to know the full spectrum of Mexican flavors. Even if you are Mexican! There are so many variations of authentic Mexican Super Salsa.

Traditional Taco Market Super Mexican Salsa
I found this recipe while I was buying barbacoa de chivo, which is a steamed cooked goat dish made with agave leaves. You can acquire lean meat or a mix of fat, meat, and gut in tacos. You can also buy the broth, which drips from the meat while it is being cooked. Sometimes the broth comes with chickpeas and radish.
The Mexican Super Salsa used to make tacos with this meat is served apart and it's very simple: sliced onions, oregano, lemon juice, and mountain chili.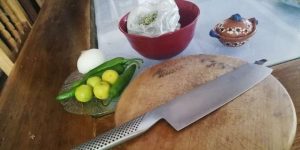 Preparation of the Salsa
For a bowl of Mexican Salsa, you will need one big onion, 2 jalapeños, three spoons of dried oregano, and five limes.
First, slice the onion in long slits or small squares finely.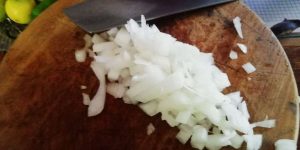 Next, you slice the chilis in small slices and add them to the mix.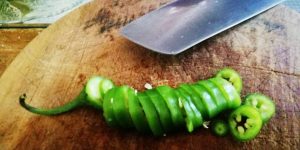 Then you add the oregano.
Now you extract the lemon juice and pour it to the whole mix.  Just cut it open and using a strainer to keep the seeds out, squeeze it into the bowl.
Finally, you, stir it! At this point, you can smell the freshness and the chili power of the Super Salsa.
Your Super Mexican Salsa is ready!
There is nothing more Mexican than a fast, simple, tasty and, easy Salsa to make after a long day work.  This can also be made in advance to make stronger flavors.
You may use this simple Salsa for your tacos or for soups. You can also accompany steaks or fish with it, it's terribly versatile. And the ingredients make it a good digestive and a good natural gut antibiotic.
If you are sensitive to chili you can make the whole procedure without it and still it will acquire a great traditional flavor. There's no need to experience the true Mexican Palate, that's only for adventurers and extreme sports enthusiasts.
In truth the, Mexican Super Salsa, which is made originally with chile manzano, is a true path of initiation for those who venture into Mexico and claim to have undergone the true perils and excitement of Mexican Cuisine.
If you like Mexican Cuisine try the Authentic Mexican Birria: Enjoy this Scrumptious Dinner with Your Loved Ones.
If you want to know more about the benefits of Mountain Chilli check Capsicum, and Capsicom Uses, Health Benefits and, Side Effects.