One of the top questions we get asked about traveling full time is how much does it cost. Now of course this number will be different for every person or every couple that travels, as we all have various needs, comforts, support systems, income levels, and many more factors. BUT, by studying what others have done, you can get a much more clear idea of what it will take to make it on the road and this is something we did ourselves as well.
In October of 2015, we decided to begin saving for this adventure after many talks and long walks. A few months earlier, we were forced to leave behind our new home in Lone Oak, Texas and land we had been investing in to homestead on in Oklahoma and moved into Cody's father's home to get back on our feet. At first we were trying to get back to Lone Oak and rent another house as soon as possible, but after many discussions, decided that instead of picking just one spot, we should go EVERYWHERE! And then the idea to travel full time was born. And just before Christmas of 2016, we made our big purchase and got our new home. Then we worked on repairs until March of 2017 and then we began our journey on March 20th.
Listed below are the costs that it took for us to prepare to leave, totaling almost $35,000 when you account lost investments and other costs listed, which we raised in under a year and a half. However, this large amount of money was not all earned on our own, we had amazing help with truck repairs and having to pay no rent and bills from my father (which helped us save a ton of money), we had help from Cody's mother and step dad on all the repairs, installs, generator, paddle board rack, etc. and helped us throw a garage sale to earn what we still needed to buy the 5th wheel out right, we had help from my grandparents, had a small loan given and paid back to a dear friend, and help from other friends and family by purchasing art.
We also sold my car for $1,000 and sold an old camera of Cody's for $900. And we had a huge failed investment when we put about $3,000 into products to sell at Art Outside, which is one of the largest music and art festivals in the world. However, a hurricane hit Mexico on the west coast and it made it's way all the way to central Texas and flooded the event out, with NO refunds issued. We lost a ton of money and it was a major set back, but we still made it through!
Check out our detailed costs below and stay tuned for updates on the cost for each month of travel!
TRAVEL PREP COSTS:
$8.4k 2009 Sportsmen by KZ 27' 5th wheel (bought outright) + inspection of mechanical working of 5th wheel
$4.3k Truck repairs to 2001 Ford F-250 7.3L
$3.8k Canon 6D + TS-E 24mm f/3.5L II Tilt-Shift Lens + 3 TB hard drive
$3k RV repairs and upgrades (major slide out water damage, toilet install, roof repairs, paddle board and generator rack)
$1k Generac 7500E Generator
$950 RV insurance for 1 year Progressive
$940 Natures Head composting toilet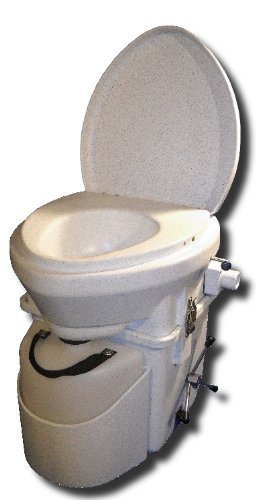 Get a Nature's Head Self Contained Composting Toilet on Amazon!
$862 Hitch/install + grey water line + water hose + brass water pressure reducer
$600 Cody new glasses to replace broken ones
$560 Paddleboard
$400 GoPro Hero5 Session and adhesive mount
$335 weBoost (cell/wireless signal booster)
$300 Omega 8008 Juicer
$250 Cookware (cast iron skillets, wooden spoons, knives, plates)
$220 Logos for websites
$200 Camping gear
$175 Water backpacks
$150 New truck radio to replace broken one
$125 Recording Sunglasses
$120 Camera sd card
$100 Camera microphone
$80 RV surge protector
$75 Yoga mat
$60 Internet 1st month through AT&T
$45 Internet HomeBase AT&T
$40 Website domains
$40 Oster convection oven
$25 Cat leash and harness (Kiwi hates THIS)
$20 Solar showers
$20 Spiralizer for veggies and fruits
$20 RV drying rack (decided not use it)
Total = About $27,000
Other expenses:
$3,000 invested in an event (Art Outside) to make money for trip and it got rained out with no refund!
$2,500 Hailey skydiving "A" license
$1,000 in loans and acquired about $4,000 in credit card debt
Total = About $34,000
Items Still Needed or Wanted:
$7k Solar kit + install
$6k Skydive rig
$6k Camera equipment
$2k Laptop for editing
$700 Kayak
$550 Awning repair
$350 Tire monitoring system
Total = About $24,000
This will give you a better idea of how much we were planning on saving and how it actually all played out.
And check out the original article here.