Well, here's one theory as to why those in power haven't done more to save the bees…
Walmart, of all companies, surprised everyone by filing a patent for autonomous robot bees, or "pollinator drones".
These drones will be equipped with sensors and cameras to detect pollen, and will be able to make independent decisions in order to pollinate food crops, just like real bees.
The robot bee patent is just one of six "farming drone" patents, which are intended to do things like monitor the health of various crops and identify pest insects.
Walmart is not the first organization to make robot bees, but why is Walmart suddenly taking an interest in farming and food crops?
While Walmart declined to comment, we do know that several of their recent business decisions indicate that they're wanting more control over food supply.
Over 1/3 of the food crops we depend on are pollinated by honeybees, and they're dying at alarming rates. Research into bee-pollination alternatives has been ongoing since the unprecedented decline of honeybee populations in recent years, due to something called colony collapse disorder.
The first robot bees were created by Harvard researchers in 2013, but they were limited in their capabilities.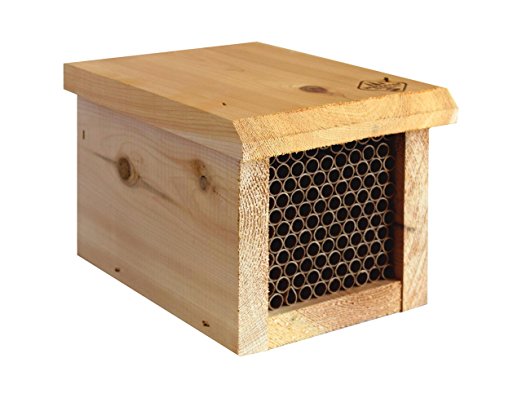 Get this Outdoor Bee House to house REAL bees here on Amazon!
Now, however, the robot bees can hover in midair, swim underwater, and stick to surfaces like real insects.
The bees in Walmart's newest patent can be remotely controlled, which means they may be on a farm near you, all too soon…
How do you feel about this new technology, especially considering how necessary pollination is?
Find this post on Steemit.com!