Check out this vintage bus that has been converted into a luxury motor home!
The 1950 British classic Bedford OB bus has over 3,500 hours of tender love and care invested into it. The bus comes with a full kitchen, stand up shower, a double bed, and a Bose sound system.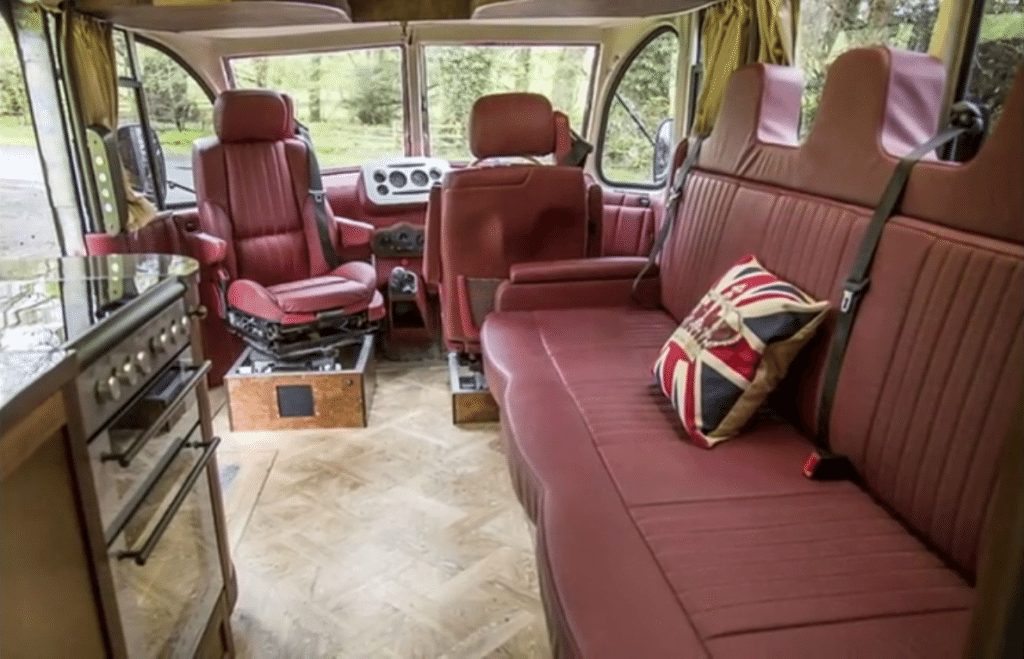 The bus was once the rusted carcass of its Glory days, and had to be towed to Walter Bell's home for refurbishing. After working up to 20 hours a day over the past 2.5 years, he is now selling his crown jewel for £120,000 on eBay.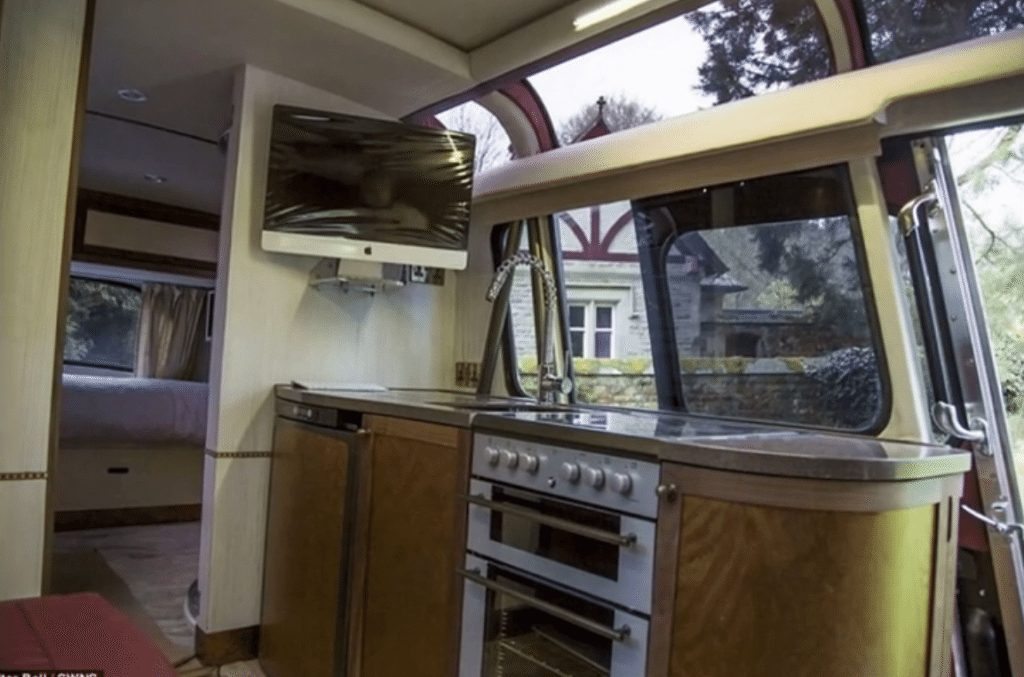 The kitchen is compact and sleek while providing you with all of the essentials – Double oven, 4 burner stove top, sink, refrigerator, and counter space. I am curious where you are supposed to store food!
The shower is a decent size and can accommodate you with home-style amenities while traveling on the road.
Have you ever stayed in a converted bus? Our family lives in a converted school bus, and I do hope to re-model ours this nice!