The BioLite Campstove is a revolutionary camping tool that brings you a portable stove that doubles as USB charging device. This means on your next camping adventure, you can boil a full liter of water in less than five minutes and charge your phone so you can check on weather updates or invite your friends out to enjoy the warm fire.
Weighing in at only two pounds and taking up about as much space as a one liter bottle, the device could easily fit in your backpack on long hiking trips.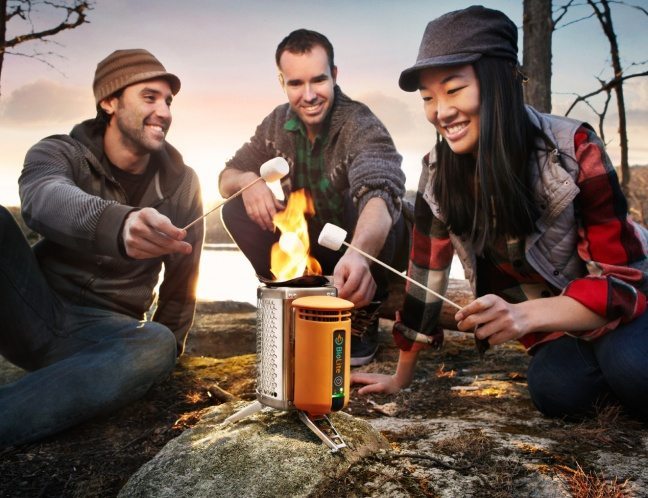 To operate the device, you simply start a fire in the fire-bin with kindling or dry twigs. A small battery powers a fan that helps to get the fire burning strong. You can then place a small to medium sized pot on top of the BioLite to cook food or boil water with. The excess power from the fire is then used to power your USB devices!
To learn more or to purchase the BioLite, click the link below:
Here is a great review of this super-handy camping gadget: