The dandelion's peak flowering time is from late March to May, when many bees and other pollinators emerge from hibernation. Each flower consists of about 100 of the small flowers making up a composite flower head, each one packed with nectar and pollen. Dandelions are one of the first and sometime the only sources of food for pollinators in the Spring. Bumblebees, honeybees, hoverflies, beetles, and butterflies all use dandelions as a food source. Even dandelion seeds are eaten by goldfinches and house sparrows. It is vital for these creatures to utilize these plants.
All of this is true, however, there are plenty of dandelions for everyone to go around. When harvesting dandelions for one of the many benefits they provide, just be aware and consciously leave a few for the pollinators. Not only will the dandelions continue to propagate, but they will take over, which is why they are commonly viewed as a pesky weed. Dandelions are impressively resilient.
For those who aren't familiar with the anatomy of a dandelion plant, they have well developed tap roots which makes them a challenge to rid dandelions from your garden and also leaves the plant primarily unaffected when you merely harvest the leaves, stems or head of the flowers! But there are ways to naturally remove them without the use of herbicides. Even if you choose to harvest the root, for it is known to help with digestion aid, kidney function, Immune function and more, it is likely some of the root will break off remaining in the soil meaning that the dandelion will regrow.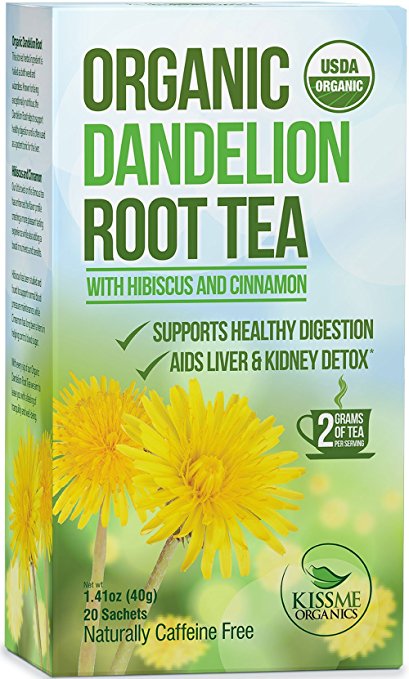 Get Organic Dandelion Root Tea here on Amazon!
Dandelions will generally survive and flourish as long as you're not dosing an area in pesticides. It's not going to wipe out the bee population if you clear a few unruly ones from your yard or garden and harvest the roots, leaves, flowers and/or stems for food or medicinal use. If it seems ethically and morally wrong to you to use nature's medicine and you prefer to leave the dandelions for pollinators that is wonderful but please do not criticize the herbalists and gardeners taking advantage of the medicinal uses of common dandelions.