Root vegetables are known for their high mineral count, but can they really kill cancer? Not exactly, but they certainly can starve cancer!  According to Rudolf Breuss, author of, The Breuss Cancer Cure: Advice for the Prevention and Natural Treatment of Cancer, Leukemia and Other Seemingly Incurable Diseases, cancer thrives on proteins in the body.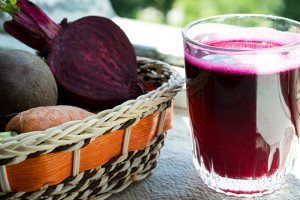 To starve the cancer cells, while building health and wellness in the rest of the body, he developed this simple root-based vegetable diet.
Add the following in a blender with water:
beetroot (55%),
carrots (20%),
celery root (20%),
potatoes (3%)
radishes (2%).
You drink the juice daily for 42 days and eat nothing else. Tea is the only drink other than water you should consume during this time period. Breuss claims over 45,000 people have cured their cancer using this method.
His ideas are certainly controversial, modern medicine does not support his claims. Diane Taylor, a Senior Nurse at Cancer Research UK claims your body could become malnourished from this diet.
Would you try beets before chemo? These are the type of questions faced by millions of cancer patients every day.